Meet the Risilience team
At Risilience, you'll be part of a multidisciplinary, diverse and passionate team of richly talented individuals.
Our team has one common goal: to put the power of risk science in the hands of global enterprises, translating data into actionable insights, through our Enterprise Risilience™ and Climate Risilience™ solutions.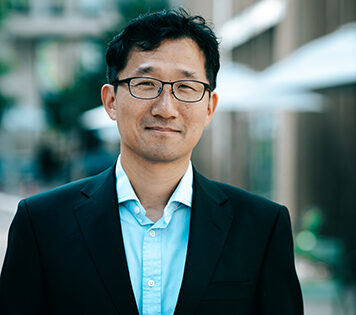 Dr. Jay Jung
Dr. Jay Jung
Dr Jay Jung is a Lead Corporate Finance Analyst at Risilience. He is responsible for building and maintaining the financial digital twin, a key component of Risilience's stress-test scenario development approach in solving complex issues in enterprise and climate risk management.

Jay has closely worked with senior executives at global businesses and non-profit organisations to help them develop, design, implement and review/calibrate strategic plans. Jay's ability to gain meaningful insight from a multi-faceted analysis adds values to Risilience's efforts to develop a comprehensive risk management solution that is designed to help executives make informed decisions.

Jay holds a PhD degree in History from the University of Cambridge.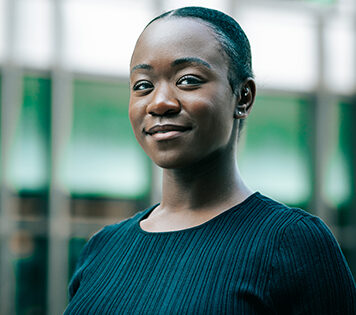 Titi Sanyaolu
Titi Sanyaolu
Titi is a Client Solutions Specialist, supporting the relationship between Risilience and the client. Working within the Client Solutions team, a key aspect of the role is to demonstrate the capabilities of Risilience and maximise the value clients receive from the products and services. Titi also manages the data implementation required for the development of the digital twin.

Prior to working at Risilience, Titi worked as a Product Specialist for eVestment, a Nasdaq-owned company which provides institutional investment data, analytics and market intelligence covering public and private markets.

Before Nasdaq Titi's background has been in Financial Services and SaaS sector. Titi holds a Joint Honors Degree in Business and Law from the University of Hertfordshire.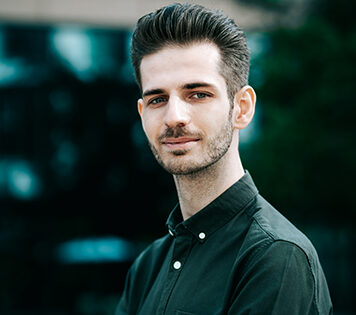 Jack Conroy
Jack Conroy
Jack is a Software Engineer at Risilience, where he is primarily focussed on back-end development. His role involves maintaining and adding functionality to the API, managing cloud servers, and working on the overall security of the system, in addition to making architectural changes within the dashboards.

Jack's background is in Mathematics, having undertaken a BSc in the subject at the University of Warwick. He then briefly worked as a Trainee Chartered Accountant at Rees Pollock, before spending two years as a programmer at Dstl, creating various tools for use in Counter Terrorism & Security projects.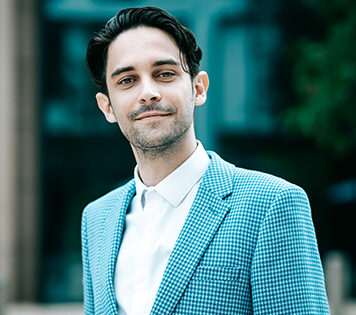 Oliver Pearson
Oliver Pearson
Oliver is Head of Digital Marketing and Communications at Risilience, where he is primarily responsible for the marketing techstack. His role involves the building and maintaining of automations as well as identifying and leveraging opportunities that exist online.

He has previously occupied in-house and agency roles that required the design and implementation of digital strategies for various businesses.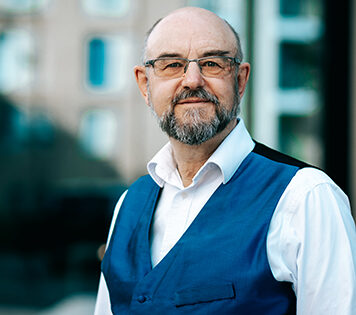 Dr. Andrew Coburn
Dr. Andrew Coburn
Andrew is CEO and a founder member of Risilience. He is responsible for the overall business success and direction of the company, and was the main architect behind the models and analytics that go into the Climate Risilience™ and Enterprise Risilience™ platforms.

Andrew has previously been one of the early-stage innovators of the catastrophe modelling industry for insurance, where he has created and brought numerous analytics products to market.

Andrew is one of the founder members of Cambridge Centre for Risk Studies at Judge Business School, University of Cambridge, where he maintains a position as Chief Scientist.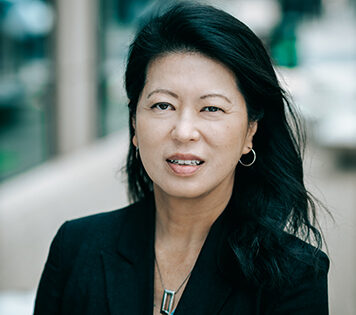 Dr. Michelle Tuveson
Dr. Michelle Tuveson
Michelle is President of Risilience Inc, where she oversees the client development and client services activities – managing relationships with existing customers and developing a pipeline of prospects.

Her research topics include risk culture and governance, corporate risk profiling, and the role of the Chief Risk Officer.

Michelle is one of the founder members of Cambridge Centre for Risk Studies at Judge Business School, University of Cambridge, where she maintains a position as Executive Director and chairs the Centre's Advisory Board.